Close by Hills and Sea Complex (100m.) a wine-cellar is situated with unique production technology for Bulgaria that includes special techniques of fermentation and grapes selection. There is a capacity of 200,000 bottles per year in the wine-cellar for white wines and the production started in the autumn of 2008. The brands are as follows:
Pinot gris
Riesling
Sauvignon blanc
Traminer
Gruener Veltliner
Chardonnay
Viognier
Pinot noir
Kaberne Fran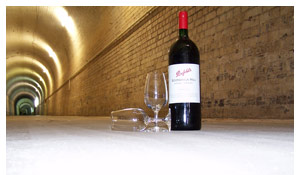 The wine-cellar is on three levels. The actual winery where the white and red wine becomes seasoned in the wood and bottles, as well as a room for the champaign is situated on the underground level. The wood and the fermenation containers, the boiler-room and the samples room are situated on the first floor. The bottling line, the refrigerator cell, and the tasting hall for the technicians are situated on the second floor.
The tour around the winery provides the chance to examine closely with the wine production process and the process of wine seasoning in the wood and the bottles. The wines can be tasted with the relevant appetizer and by request they can be bought.
The tour also includes:
A lecture for the origin of the brands, myths and legends, production and storage techniques;
Folklore program;
Tasting of local culinary specialties;
Next to Hills and Sea Complex an eco restaurant will be constructed where bio (ECO) products and dishes will be served.