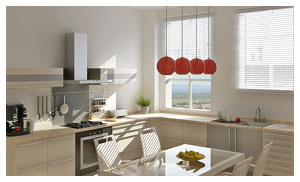 FINISHINGS
The structure is of highest quality in accordance with European Union standards and comes with a five year builders' guarantee.
Most of the high quality apartments offer a large sea view and some have garden view.

All living and dining room have double glazed windows, laminated floors and exit at terraces. Kitchens are spacious and open to the living room.
Bedrooms and kitchens have laminated floors.
Bathrooms are finished with ceramics. They are fully fitted.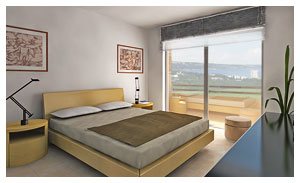 The electrical installation is in place- switches, wall-plugs, and light fixtures.
Facade- 5 cm. heat insulation and Mineral plaster.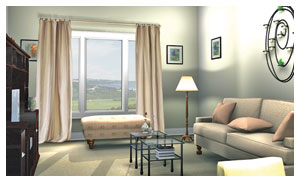 Complete furnishing of the apartments is possible according to the clients' needs. There are two options at the clients' disposal – category STANDARD and category LUX, and the package price includes furniture, textiles and electrical appliances, as well as a complete set of tableware.
Outside you can relax looking at the forest, fishing in the small lake nearby or go wine tasting in the neighbouring winery.